Oklahoma Renters Insurance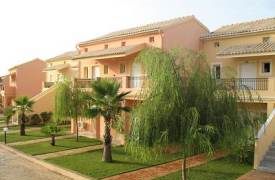 You may have doubts about whether you really need renters insurance. Please consider the fact that rental properties, specifically multi-unit housing like apartments and condos, have elevated risk characteristics. You are living in close proximity to a good number of people, and the associated risk for losses such as fire, theft, and water damage increase. When given the extreme affordability of renters insurance in relation to the elevated risk associated with these properties, it would be a prudent choice to get yourself covered.
What will Oklahoma renter's insurance shield against?
At Paragon Insurance, we understand the unique risks associated with rental properties. When you purchase renter's insurance, you're protecting yourself against losses like fire, lightning, riots, vehicular impact, smoke, tornado, vandalism, theft, falling objects, water damage, electrical damage and many other causes of loss.
Selecting the right amount of renters insurance
At Paragon Insurance, we can help you determine the amount of property coverage you need. Once you decide on the amount of coverage, we can tailor a custom package to fit your situation in Piedmont and throughout Oklahoma.
Renters Insurance Options in Oklahoma
Personal Property coverage in case of fire, theft or damage.
Liability coverage for risk of accident at your rental
Other coverage options also available
As with other insurance policies, your premium can rely on your deductible and any extra coverage you decide to carry. It is good practice to keep receipts for the property you purchase. Additionally, you should keep an inventory of the things you own, and use caution to not underestimate their value. Many people take video and photos of their belongings and email them to themselves so that there is a digital record in case of fire. This can make a claim experience much smoother.
Contact us today to learn additional information regarding Renter's Insurance and precisely what type of coverage you need. Even though we are a local insurance agency in Piedmont, we're partnered with several of the highest rated and most respected renter's insurance carriers in the industry. This means we can compare rates and policies with many different carriers and find the policy and value that works best for you.